Hello and a warm welcome to your local Morpeth branch
Our highly skilled team has the drive, expertise and commitment to find a buyer for your home.
Unlike some other estate agents we offer our customers a complete service; including expert advice, free home valuations, free accompanied viewings and face to face meetings.
We work hard for you online, in branch and of course in person.
Our Morpeth branch has been awarded Best Agent in Morpeth 2019 and 2021 by The British Property Awards.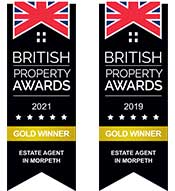 Feel free to contact us anytime we're happy to help.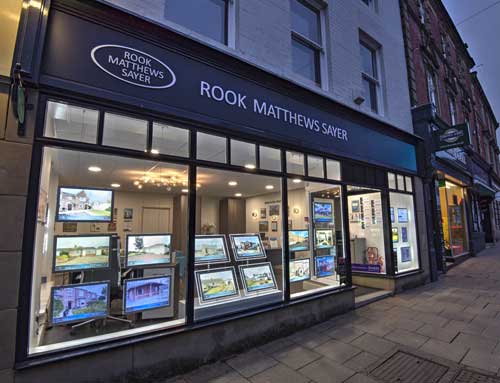 Call us on: 01670 511711
Email us at: morpeth@rmsestateagents.co.uk
or pop in and see us.
Rook Matthews Sayer
17 Newgate Street
Morpeth
Northumberland NE61 1AW
Find us: View Map
Opening Times:
Monday-Friday 9:15am- 5.30pm
Saturday 9:00am-3.00pm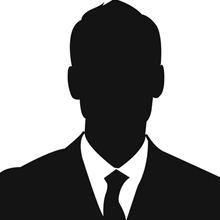 Manager's monthly message
What's currently happening in Morpeth branch…
"We have a real shortage of 3 bedroom detached and semi detached properties within our area, and we have a huge buyer demand!"
Jean Seth
Friendly and efficient from start to finish. I would be happy to recommend the Morpeth team to anyone selling in the area. Thank you to all of you at RMS.
Mike Briggs
we would just like to express our warmest thanks for all your help and support in selling 14 Southgate mews .You and Rook Matthews have been amazing and I would certainly recommend your services to other people.I honestly felt I would not be able to sell the house but as soon as you became involved all my worries were alleviated !
Stephen Wilkinson
went into Rook Matthew's and had a great feeling about them from the start. They gave a great deal of invaluable advice and help for putting it on the market. We had viewings within the first week. Then an offer on the property within 6 weeks or so. I am 200 miles away from the property near Morpeth and I can honestly say this was of no concern at all. I was kept informed all the way , with the sales progressors contacting the buyers, the buyers solicitors, me and my solicitors to keep everything running smoothly. They were excellent, professional, courteous, thoughtful and very knowledgeable about their profession. I would recommend them to anyone as they really do know their stuff and will get your property sold within no time. Thanks so much for all you help.
Joanne Mackel
Protecting my interests at every point , totally professional, honest , transparent , incredibly patient.. Cheryl has a great team , literally the best estate agent in Morpeth by far .Thank you for your service and kindness .
Adam Branson
I cannot recommend RMS highly enough. The Morpeth branch sold my late mum's house under what were difficult circumstances and all involved were both warm and professional. I would engage them again without a second thought.
David Douse
If you're looking for an estate agent to be professional, listen to you and be available with excellent advice then look no further. Rook Matthews Sayer were pretty much brilliant at everything. They provide the kind of customer service I expect and receive from John Lewis.
Are You Looking For Estate Agents in Morpeth?
Are you looking for an experienced estate agent in Morpeth, Northumberland? Rook Matthews Sayer has been around for many years. We provide friendly service with a professional touch and assure all of our customers that we have got their needs covered from selling or letting properties to renting them out.
So when you're in the market for an estate agent, Rook Matthews Sayer is here to help. We offer a professional service that will meet all your needs from selling or purchasing property with ease- we've been around long enough and know what clients need! Contact us today so our expert team can get started on finding just what suits you best.
As the region's leading estate agent, we are a highly experienced team, we have extensive knowledge of the property market, and we are successfully managing properties so whether you're looking to purchase a new house, you are selling your current property, or need to let out or rent a home, Rook Matthews Sayer can help, we will be with you every step of the way.
For more information, get in touch with Rook Matthews Sayer today, our estate agency team can always be on hand to help as well as answer any questions that you may have, and provide you with a range of information and advice.
Estate Agents in Morpeth, Northumberland
For those who are looking to sell their property, we can provide you with an accurate market appraisal, this will provide valuation information for your property. Our estate agent team is also able to provide you with the required documents and procedures that you will need for the sale to go ahead.
When it comes to buying a property, we show a range of homes and commercial properties, all of which vary in style, size and price, we aim to ensure that all buyers are able to find their perfect home. Here at Rook Matthews Sayer, we can also be on hand to help those who are looking to rent or let a property out across the Morpeth, Northumberland area.
From buying to selling, we pride ourselves on ensuring excellent customer service and communication, we work with a range of people and will provide you with all of the resources that you need to sell, purchase, let or rent your dream home. From landlords to surveyors, we can organise and arrange everything for you.
Rook Matthews Sayer in Morpeth – Property Management Services

As experts in sales and lettings, here at Rook Matthews Sayer we offer a full range of services, this includes free valuations. We aim to provide excellent service and put our customers and clients first, every time. We have worked with some of the best properties in the Morpeth, Northumberland area, including residential and commercial properties, for a number of years and are renowned for the excellent service that we provide.
Should you be looking to buy or sell a property in Morpeth or across Northumberland and the North East, we are the estate agent team to call on. We have lots of great properties available across the local area and we work hard to make sure that we match our buyers and tenants with what they are looking for, for more information on our services, or to find out more on the list of great properties we have available, get in touch today.
We understand that selling or buying a house is an ongoing process that can be intense and frustrating at times, our team of sales and rental agents will provide all of the information and support that you need. So when looking for estate agency services, Rook Matthews Sayer should be the company that you call on.
Why Choose Rook Matthews Sayer as your Estate Agent?
We have been providing our services for a number of years across Morpeth, with this in mind we aim to make sure that our clients and customers trust our team when it comes to the services that we provide. When you choose Rook Matthews Sayer you can expect:
Highly skilled estate agent team
Years of experience
Excellent customer service
Award winning First-class service
For Estate Agents in Morpeth, Get In Touch With Rook Matthews Sayer Today
When you're looking for estate agents in Morpeth, Northumberland, we're here to help. So make sure that we are your first choice. Whether it be buying, selling, renting or letting – just give us a call and the all-important process will become easier. You can learn more about our different branches on our website too so don't hesitate any longer; get in touch with one of our branches at Rook Matthews Sayer today for some professional expert advice from estate agency professionals.