Hello and a warm welcome to your local Hexham branch
We aim to offer you a friendly and professional service. Our highly skilled team has the drive, expertise and commitment to find a buyer for your home.
Unlike some other estate agents we offer our customers a complete service; including expert advice, free home valuations, free accompanied viewings and face to face meetings.
We work hard for you online, in branch and of course in person.
Our Hexham branch has been awarded Best Estate Agent in Hexham by The British Property Awards.

Feel free to contact us anytime we're happy to help.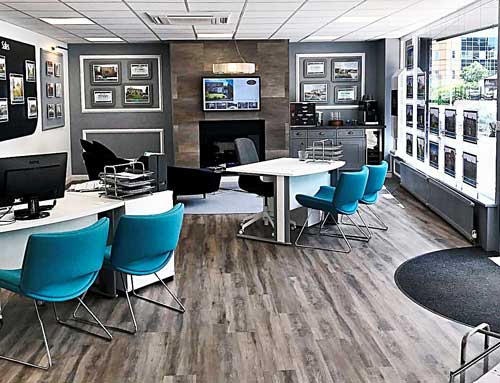 Call us on: 01434 601616
Email us at: hexham@rmsestateagents.co.uk
or pop in and see us.
Rook Matthews Sayer
46 Priestpopple
Hexham
Northumberland NE46 1PQ
Find us: View Map
Opening Times:
Monday-Friday 9:15am- 5.30pm
Saturday 9:00am-4.00pm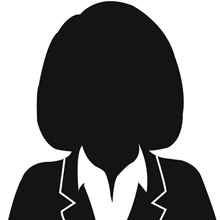 Manager's monthly message
What's currently happening in Hexham branch…
"We have a real shortage of 3 bed semis with gardens so if you have a property to sell please get in touch."
Brian Ord
The girls at Rook Mathews Hexham gave us excellent service. They were professional, helpful and dedicated in selling our late sisters property.They were very sympathetic at a very difficult time. Nothing but praise for them
L C
This is our 4th time dealing with Cheryl from Rook Matthews Sayer in Hexham. A positive experience again. Would never consider another agent. I find her very upfront and honest, which is a breath of fresh air in what is an inflated market with unrealistic expectations. Helen and Leah are also very approachable and efficient making for a positive experience all round.
Grace Erin
Helen at Hexham RMS was an absolute superstar. We were having some issues with our solicitor, as was the seller, Helen chased both sides and was able to ensure the process was a lot smoother. Nothing was too much trouble for her and she was always easy to get hold of. We are extremely grateful to Helen for all her help and support throughout the whole purchasing process. This was our first property purchase and would definitely use RMS in the future.
Liz
I can highly recommend the Hexham branch of RMS. The staff are friendly, extremely helpful, professional and knowledgeable. They were always there when we needed advice and they definitely went above and beyond to get the sale through within a matter of weeks of the property going on the market. Thank you all so much.
Deborah Sim
Selling made easy by the team at Rook Matthews Hexham! Every aspect from the initial valuation to the viewings, then the sale were handled in a professional friendly manner & their knowledge & advice were invaluable. Nothing was too much trouble for Cheryl, Helen & the rest of the team & I wouldn't hesitate to use their services again.
Evelyn Walton
The team at Rook Matthews Sayer estate agents in Hexham are fantastic. They have unrivalled local knowledge in Hexham and their experience of selling houses was invaluable. Thank you to Helen, Cheryl and Leah for your advice and great contact you went the extra mile for me when I was selling my house.
Are You Looking For An Estate Agent in Hexham?
At Rook Matthews Sayer, we've been providing estate agency services in Hexham for many years. You can rest assured that your needs will be met with our experienced team of professionals who work hard to ensure satisfaction from all clients and customers alike!
Rook Matthews Sayer is here to help you with property investment. Whether it's a new house, selling your current home or letting out one of our properties; we are confident that the team at Rook Matthews Sayer can get anything done! Our highly experienced and knowledgeable team will ensure all steps in the process go smoothly from start to finish. Our estate agents have extensive local knowledge of the whole of the North East including Northumberland and Newcastle Upon Tyne. We also have all of the property market knowledge and keep up to date on all trends ensuring a successful outcome every time!
For more information, get in touch with Rook Matthews Sayer today, our team can always be on hand to help as well as answer any questions that you may have and provide you with a range of information and advice.
At Rook Matthews Sayer we cover the Hexham, Northumberland area and have a number of branches across the local area. For more information on how we can help you contact our Hexham Branch today.
Estate Agency Services Hexham, Northumberland
For those who are looking to sell their property, we can provide you with an accurate market appraisal, this will provide valuation information for your property. Our team is also able to provide you with the required documents and procedures that you will need for the sale to go ahead. When it comes to buying a property, we show a range of homes and commercial properties, all of which vary in style, size and price, we aim to ensure that all buyers are able to find their perfect home. Here at Rook Matthews Sayer, we can also be on hand to help those who are looking to rent or let a property out across the Hexham, Northumberland area.
From buying to selling, we pride ourselves on ensuring excellent customer service and communication, we work with a range of people and will provide you with all of the resources that you need to sell, purchase, let or rent your dream home. From landlords to a surveyor, we can organise and arrange everything for you.
Rook Matthews Sayer in Hexham

As experts in sales and lettings, here at Rook Matthews Sayer we offer a full range of services, this includes free valuations. We aim to provide excellent service and put our customers and clients first, every time, we have worked with some of the best properties in the Hexham, Northumberland area, including residential sales and commercial property, for a number of years and are renowned for the excellent service that we provide.
Should you be looking to buy or sell a property in Hexham or across Northumberland, we are the team to call on. We have an extensive range of property types available across the local area and we work hard to make sure that we match our tenants with what they are looking for, for more information on our services, or to find out more on the list of our latest properties we have available, get in touch today.
We understand that selling or buying a house is an ongoing process that can be intense and frustrating at times, our team of sales and rental agents will provide all of the information and support that you need. So when looking for a reliable and reputable estate agency, Rook Matthews Sayer should be the company that you call on.
Why Choose Rook Matthews Sayer as your Leading award winning Property Consultancy?
We have been providing our services for a number of years across Hexham, with this in mind we aim to make sure that our clients and customers trust our team when it comes to the services that we provide. When you choose Rook Matthews Sayer you can expect:
Highly skilled team
Years of experience
Excellent customer service
Offer a personal service
Buying or Selling in Hexham? Get In Touch With Rook Matthews Sayer Today
At Rook Matthews Sayer you can find a team of professionals to help you with any estate agency needs in Hexham, Northumberland or even the surrounding areas. We have branches across our service area and are always on hand to provide expert advice for any queries you may have, whatever your property requirements happen to be – whether it's buying, selling, renting or letting!
Whatever your needs or requirements, from buying to selling, renting to letting, mortgages to moving advice, we are always on hand to help. Simply call our team today for more information, or you can find out more information via our different branches on our website.