Hello and a warm welcome to your local Bedlington branch
We aim to offer you a friendly and professional service. Our highly skilled team has
the drive, expertise and commitment to find a buyer for your home.
Unlike some other estate agents we offer our customers a complete service; including expert advice, free home valuations, free accompanied viewings and face to face meetings.
We work hard for you online, in branch and of course in person.
Feel free to contact us anytime we're happy to help.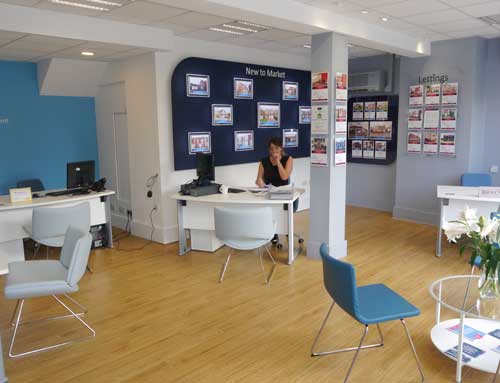 Call us on: 01670 531114
Email us at: bedlington@rmsestateagents.co.uk
or pop in and see us.
Rook Matthews Sayer
82 Front Street
Bedlington
Northumberland NE22 5UA
Find us: View Map
Opening Times:
Monday-Friday 9:15am- 5.30pm
Saturday 9:00am-3.00pm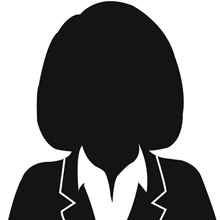 Manager's monthly message
What's currently happening in Bedlington branch…
"Three Bedroom Properties are in high demand!"
Ashley Jones
Thank you all for such a smooth, straightforward journey selling our home. Despite the current situation of Covid, Claire, Stephanie and the team gave a great service and communicated well throughout the process. We were advised of the measures to follow for viewings to keep both my family and the viewers safe. Claire came promptly to take photos and get the property on the market as quickly as possible. We were lucky to sell within a couple of weeks. Claire gave so much support and guidance for selling as this is something I've never done before. The team were pleasant, friendly and full of great advice. I highly recommend RMS Bedlington.
R Daley
I wouldn't hesitate to recommend Rook Matthews, Bedlington. The full team are a credit to the company. Highly responsive and always happy to help, 10/10 service especially during these challenging times.
Richard L Raine
Exceptional service from start to finish. Couldn't thank Claire, Wendy, Stephanie and Faye enough for all their hard work and professionalism. Wouldn't consider using another estate agent as why would you move away from the BEST. Thanks again
Mr G
Thank you for your great service. The lines of communication were exceptional (far better than our selling agent!!!) considering all the delays we experienced. The extra service we got by Stephanie to ensure we got our keys safely was great. Thanks to all the staff.
Emma Wilson
This is the third time Claire Matthews has moved me, and there's a reason why I return. Claire and the Bedlington team are exceptional communicators, highly efficient, honest and 100% reliable in giving the best attention to the client and the detail. Also fantastic at steadying the nerves of a home buyer. I can't recommend this team enough. Hopefully I wont be moving again any time soon, but if I do - I'll be back! Thank you for all your help.
Lucy Burbridge
The staff at the Bedlington Rook Matthews go above and beyond to give amazing customer service! I needed to sell my house with short notice, even though the staff had an increased workload they were so accommodating. Nothing is too much trouble for them and i am so thankful that they were there to help me get my house sale through quickly and smoothly. 🙂
Are You Looking For Estate Agents in Bedlington?
If you are in need of an estate agent in Bedlington, Northumberland, look no further than Rook Matthews Sayer, we are home to a team of experienced estate agents who will provide a professional service. We have been established for a number of years and ensure that all of our customers and clients are satisfied with the service that they receive. We will ensure that you receive the full package, from selling to letting, renting or purchasing a property, when it comes to the housing market we have got you covered.
As a highly experienced team, we have extensive knowledge of the property market, so whether you're looking to purchase a new house, you are selling your current property, or need to let out or rent a home, Rook Matthews Sayer can help. We are experts in property search so we will be with you every step of the way. For more information, get in touch with Rook Matthews Sayer today, our team can always be on hand to help as well as answer any questions that you may have and provide you with a range of information and advice.
At Rook Matthews Sayer we cover Bedlington and the surrounding area and have a number of branches across the local area. For more information on how we can help you contact our Bedlington Branch today.
Estate Agents in Bedlington, Northumberland
For those who are looking to sell their property, we can provide you with an accurate market appraisal, this will provide valuation information for your property. Our team is also able to provide you with the required documents and procedures that you will need for the sale to go ahead. When it comes to buying a property, we show a range of homes and commercial properties, all of which vary in style, size and price, we aim to ensure that all buyers are able to find their perfect home. Here at Rook Matthews Sayer, we can also be on hand to help those who are looking to rent or let a property out across the Bedlington area.
From buying to selling, we pride ourselves on ensuring excellent customer service and communication, we work with a range of people and will provide you with all of the resources that you need to sell, purchase, let or rent your dream home. From landlords to a surveyor, we can organise and arrange everything for you.
Rook Matthews Sayer in Bedlington

As experts in sales and lettings, here at Rook Matthews Sayer we offer a full range of services, this includes free valuations. We aim to provide excellent service and put our customers and clients first, every time. We have worked with some of the best properties in the Bedlington, Northumberland area, including residential and commercial properties, for a number of years and are renowned for the excellent service that we provide. Should you be looking to buy or sell a property in Bedlington or across Northumberland, we are the estate agent team to call on. We have lots of great properties available across the local area and we work hard to make sure that we match our tenants with what they are looking for, for more information on our services, or to find out more on the list of great properties we have available, get in touch today.
We understand that selling or buying a house is an ongoing process that can be intense and frustrating at times, our team of sales and rental agents will provide all of the information and support that you need. So when looking for estate agency services, Rook Matthews Sayer should be the company that you call on.
Why Choose Rook Matthews Sayer as your Estate Agent?
We have been providing our services for a number of years across Bedlington, with this in mind we aim to make sure that our clients and customers trust our team when it comes to the services that we provide. When you choose Rook Matthews Sayer you can expect:
Highly skilled & efficient estate agent team/li>
Years of experience
Excellent customer service
Honest and Helpful
Good communication
Professional services
For Estate Agents in Bedlington, Get In Touch With Rook Matthews Sayer Today
Looking to buy or sell a property in Bedlington, Northumberland, make sure that you call on the services of Rook Matthews Sayer. Our professional team are based in Bedlington and cover Northumberland, the local and surrounding areas. Whatever your needs or requirements, from buying to selling, renting to letting, we can always be on hand to help. Simply call our team today for more information, or you can find out more information via our different branches on our website.