Welcome to RMS Commercial
We would love to help you sell or let your property or help you find your next dream home.
We successfully sell more homes than any other estate agent in the north east.*
We offer more choice for buyers and we are dedicated to your success, our expert team are here to support you every step of the way.
Sales or lettings (including property management), moving and mortgage advice, we'll be with you every move.
*Source: Independent research, Region specified is Newcastle to Northumberland, date range: 01.01.2022 – 30.09.2023
Feel free to contact us anytime we're happy to help.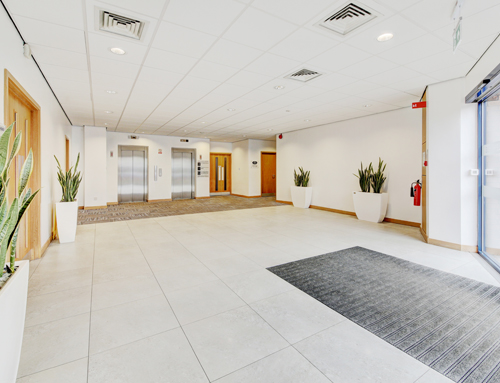 Call us on: 0191 212 0000
Email us at: commercial@rmsestateagents.co.uk
or pop in and see us.
Rook Matthews Sayer
Newcastle House
Albany Court
Newcastle upon Tyne NE4 7YB
Find us: View Map
Opening Times:
Monday-Friday 9:00am- 5.30pm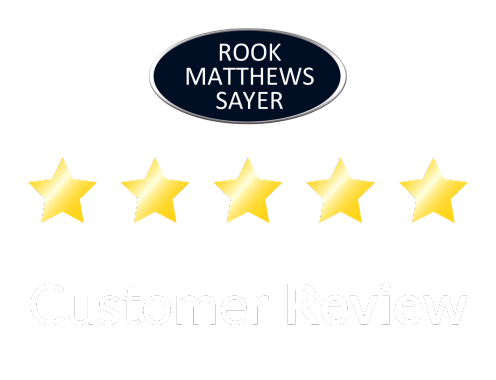 "Michael, Gordon and Chris run the Commercial side of RMS, they are very helpful, and professional in everything they do, I have bought and sold property with RMS many times and would totally recommend them to anyone wishing to purchase or sell Commercial property. A great team thankyou."
Margaret Watson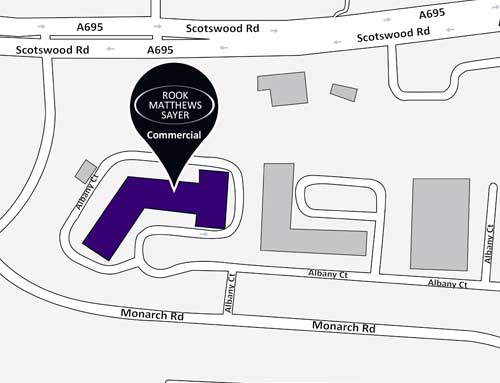 Rook Matthews Sayer sells more homes in the Region than any other estate agent.
Source: Independent Research. Date range 01.01.2022 – 31.09.2023. Region is Newcastle to Northumberland.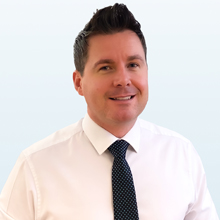 Manager's monthly message
What's currently happening in Commercial …
"We have multiple buyers waiting for commercial investments. Please get in touch if you are considering selling."
K. Mcdonald
From the point of valuation to completion, RMS have been helpful, & professional. Nothing was too much trouble & all my queries and requests were dealt with efficiently by Gordon. Highly recommended.
Saki Ghafoor
Can't fault them for anything, always there to get things done.
B Metzker
I have dealt with RMS multiple times, each time the have provided excellent service, great communication and made everything easy to do.
L Eltringham
We've bought and sold two commercial properties through Rook Matthews Sayer and I can highly recommend them.
Commercial estate agents North East
If you have been searching for commercial property agents in the North East or property consultancy teams across the North East you are in the right place. Here at RMS Estate Agents, we have vast amounts of knowledge when it comes to the North East property market, having successfully sold and let a wide range of commercial and residential property throughout the North East, we should, without a doubt, be your chosen estate agent in the North East, as our professional services are unmatched.
Due to our extensive knowledge of property situated across the North East in cities from Alnwick to Durham, Hexham to South Shields and including Newcastle, Gateshead and all areas in between, we are fully confident of our teams' ability and our service, so confident in fact, that we offer all our clients a no sale, no fee guarantee.
Commercial property agents
Our North East commercial property market is vast, spreading from Newcastle city centre and across Northumberland, property sales, lets, sale of land and investment opportunities are endless. If you have been searching for commercial property and haven't found the right commercial building or business for you, you need to be talking with our commercial team and chartered surveyors here at RMS Estate Agents. We provide a hands-on approach to all your commercial property searches.
Whether you are looking for or selling properties in the scenic countryside of Northumberland or business premises in Newcastle city, we cover the whole region. We are members of The Royal Institution of Chartered Surveyors and are on hand to help you find retail lettings, businesses to buy, lease opportunities and commercial properties to buy and rent, so be sure to reach out to RMS Commercial Estate Agents today to find out more.
Our commercial property services
We can offer you full inspection and reports on land and properties.
Advice on an appropriate marketing campaigns
Regular contact updates
Clear and concise reporting of any offers put forward
Information on how to instruct legal advice with all partners involved
Acquistions and consultancy
Fulfil all clients requirements and needs every time.
Land and property search for all available property.
Advice on all properties and work with high discretion when needed.
Carry out negotiations and achieve the best deal possible.
Work with you until all completions are signed.
Sell or rent your property or business quickly and efficiently
Why choose RMS estate agents?
Finding a company you can work with that will understand your needs and requirements may seem like a daunting task, but here at RMS Commercial Estate Agents, we have over twenty-five years of experience understanding our client's needs and achieving their success.
Our aim is to work closely with you and your company to find your perfect commercial property. Are you looking to sell your commercial property or buy a commercial property?.
We can successfully sell your property or business providing you with accurate sales valuations, professional photographs and marketing opportunities, or if, you are looking to buy we can trawl hundreds of properties, and find the perfect solution for you. Whatever your need, we have your commercial needs covered. Your business investment is important to us. We will essentially become your partner finding the right property and location for you.
Contact RMS estate agents now!
To get access to one of the best commercial estate agents in the North East contact our team here at RMS Commercial Estate Agents, we have excelled at helping businesses around the North East find their perfect properties. Now let us help you.
Selling your own commercial property or business in the North East? We can work with you to get a very successful result.
Please feel free to contact us any time, one of our professional estate agents will always be more than happy to help you in any way we can. We look forward to speaking to you soon.