We aim to offer you a friendly
and professional service
Our highly skilled team has the drive, expertise and commitment to find a buyer for your home.
Unlike some other estate agents we offer our customers a complete service; including expert advice, free home valuations, free accompanied viewings and face to face meetings.
We work hard for you online, in branch and of course in person.
Feel free to contact us anytime we're happy to help.

Call us on: 01665 510044
Email us at: alnwick@rmsestateagents.co.uk
or pop in and see us.
Rook Matthews Sayer
3-5 Market Street
Alnwick
Northumberland NE66 1SS
Find us: View Map
Opening Times:
Monday-Friday 9:15am- 5.30pm
Saturday 9:00am-3.00pm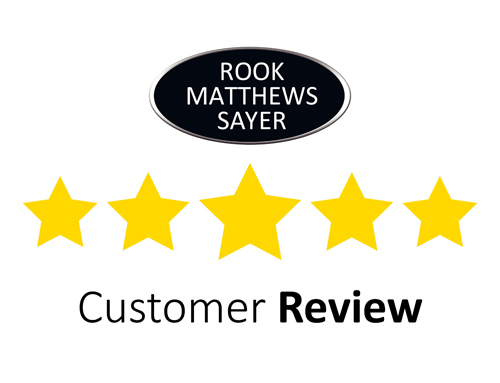 "I would like to thank you for everything you did in dealing with the quick sale of both my properties. You successfully agreed a sale on my home within eight days of it being on the market. I then moved my second home that had been for sale with another agent to Rook Matthews Sayer and was delighted that we managed to agree a sale within three weeks. I would certainly recommend you highly."
R.Slater, Alnwick.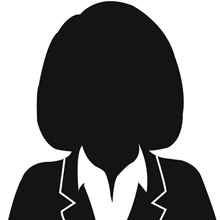 Manager's monthly message
What's currently happening in Commercial branch…
"Demand is at an all time high for properties that are allowed to be bought and used as a holiday let."
Ian Hunter
Dealing with Gordon Bird at RMS Commercial is always a pleasure. His proactive approach to Commercial Lettings is refreshing in this market place. He is a true professional.
Chris W
Gordon and the team worked extremely hard to get our purchase across the line despite difficulties due to the current climate. They always responded to queries and addressed issues swiftly. I'd recommend. Thanks again.
Margaret Watson
Michael, Gordon and Chris run the Commercial side of RMS, they are very helpful, and professional in everything they do, I have bought and sold property with RMS many times and would totally recommend them to anyone wishing to purchase or sell Commercial property. A great team thankyou.
Jane Maddams
I can highly recommend the commercial team at RMS. They not only managed to quickly find a reliable tenant for me 2yrs ago, they also helped sell the property for me during the pandemic. The whole team led by Michael have always been so helpful and professional. A special thanks to Chris and Gordon who updated me all the time. Their determination to achieve a positive outcome never failed. An excellent and reliable service.
Amanda Chi
The commercial branch sold our Chinese takeaway in 6 weeks which we were delighted with. Thanks for all your efforts
Tony Waldron
RMS were the agent dealing with a property we were leasing. The agent (Gordon) was really prompt in dealing with any queries we had...by prompt I mean either answering the call immediately or getting back to us within 5 minutes. If Gordon was unavailable then one of the RMS team was on hand - they were equally as responsive. When dealing with RMS I had a high degree of certainty and confidence that they were acting as quickly and pragmatically as they could to progress with getting the lease agreed and signed. Would not hesitate in dealing with them again.

Rajid Singh
Excellent selection of businesses and friendly knowledgeable staff.

Nigel Spears
Highly recommend !!! They were honest and realistic with the valuation they gave me on my cafe and found a buyer within weeks. Also did not charge any fees upfront.

Lorraine Whitfield
I cannot recommend Rook Matthew Sayer highly enough. Today we completed the sale on my cafe and Gordon and Michael have been amazing in making it as stress free as possible. The service is second to none, the support, helpfulness and friendly manner is genuine, and I cant believe how easy they made the process. Thanks guys 🙂

Eric Lewis
RMS Quickly grasped the nature of the business and its place in the community. Set a realistic valuation prompting many enquiries and early offers meeting the asking price. Once the buyer was found acted as a very good intermediary with the buyer, lawyers and the landlord. Grateful thanks to Michael Fox in the initial stages and then Gordon Bird who was readily available throughout the process. Very satisfied.

Family First
Five stars for Gordon who was the agent who helped with both the purchase and move of premises for me that completed today. I would rate the service as far above and beyond the basic you expect from an estate agent. He took a keen and personal interest and made sure everything went well for all parties. I felt safe every step of the way.
Are you looking for estate agents in Commercial?
If you are in need of an estate agent in Alnwick, Northumberland, look no further than Rook Matthews Sayer, we are home to a team of experienced estate agents who will provide a professional service. We have been established for a number of years and ensure that all of our customers and clients are satisfied with the service that they receive. We will ensure that you receive the full package, from selling to letting, renting or purchasing a property, we have got you covered. As a highly experienced team we have extensive knowledge on the property market, so whether you're looking to purchase a new house, you are selling your current property, or need to let out or rent a home, Rook Matthews Sayer can help, we will be with your every step of the way. For more information, get in touch with Rook Matthews Sayer today, our estate agent team can always be on hand to help as well as answer any questions that you may have and provide you with a range of information and advice.
At Rook Matthews Sayer we cover the Alnwick, Northumberland area and have a number of branches across the local area. For more information on how we can help you contact our Alnwick Branch today.
Estate agents in Commercial, Northumberland
For those who are looking to sell their property we can provide you with an accurate market appraisal, this will provide valuation information for your property. Our estate agent team is also able to provide you with the required documents and procedures that you will need for the sale to go ahead. When it comes to buying a property, we show a range of homes and commercial properties, all of which vary in style, size and price, we aim to ensure that all buyers are able to find their perfect home. Here at Rook Matthews Sayer, we can also be on hand to help those who are looking to rent or let a property out across the Alnwick, Northumberland area.
From buying to selling, we pride ourselves on ensuring excellent customer service and communication, we work with a range of people and will provide you with all of the resources that you need to sell, purchase, let or rent your dream home. From landlords to a surveyor, we can organize and arrange everything for you.
Rook Matthews Sayer in Commerical

As experts in sales and lettings, here at Rook Matthews Sayer we offer a full range of services, this includes free valuations. We aim to provide excellent service and put our customers and clients first, every time, we have worked with some of the best properties in the Alnwick, Northumberland area, including residential and commercial properties, for a number of years and are renowned for the excellent service that we provide. Should you be looking to buy or sell a property in Alnwick or across Northumberland, we are the estate agent team to call on. We have lots of great properties available across the local area and we work hard to make sure that we match our tenants with what they are looking for, for more information on our services, or to find out more on the list of great properties we have available, get in touch today.
We understand that selling or buying a house is an ongoing process that can be intense and frustrating at times, our team of sales and rental agents will provide all of the information and support that you need. So when looking for estate agency services, at Rook Matthews Sayer we should be the company that you call on.
Why choose Rook Matthews Sayer as your estate agent?
We have been providing our estate agents services for a number of years across Alnwick, with this in mind we aim to make sure that our clients and customers trust our team when it comes to the services that we provide. When you choose Rook Matthews Sayer you can expect:
Highly skilled estate agent team
Years of experience
Excellent customer service
Professional services
For Estate Agents in Commercial, Get In Touch With Rook Matthews Sayer Today
When in need of estate agents in Alnwick, Northumberland, make sure that you call on the services of Rook Matthews Sayer. Our professional estate agents team are based in Alnwick and cover Northumberland, the local and surrounding areas. Whatever your needs or requirements, from buying to selling, renting to letting, we can always be on hand to help. Simply call our team today for more information, or you can find out more information via our different branches on our website.