Our March Auction will be Live Streamed!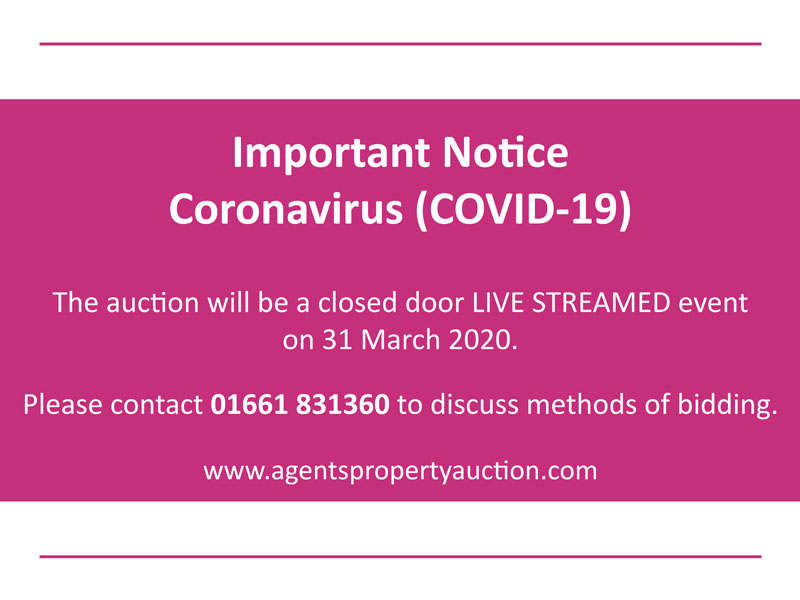 Our auction on the 31.03.20 will be behind closed doors due to the Coronavirus pandemic.
However, its is DEFINITELY going ahead and will be live streamed with remote bidding. Everyone can watch for Free and you can bid from the comfort of your living room!
To bid on properties you will need to register with Agents Property Auction call them on 01661 831 360. We are using a system called "Salesvision with live interactive bidding" which offers 3 methods of bidding; Live interactive bidding, Telephone bidding and Proxy bidding
Anyone wishing to bid on line needs to register with Agents Property Auction to do so, call 01661 831 360. You will need to provide ID and once approved you will be given a unique log in code to bid.
Good luck to all our bidders and sellers!