95% Mortgage Guarantee Scheme available now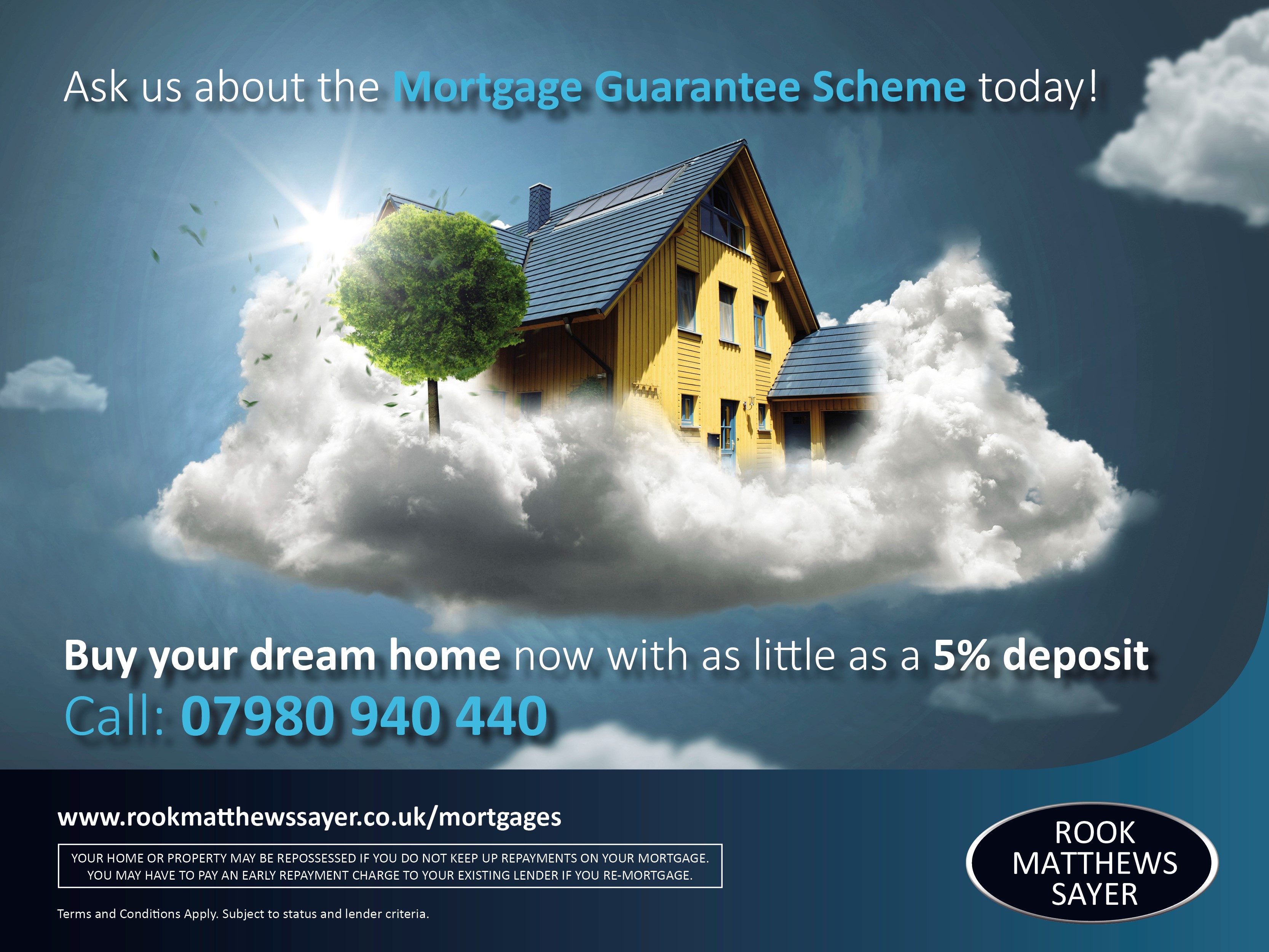 The 95% Mortgage Guarantee Scheme has landed!
Here, we answer your frequently asked questions about the Scheme.
So what exactly is the Mortgage Guarantee Scheme?
The Government launched the Mortgage Guarantee Scheme in April 2021. The scheme gives first time buyers and home movers the opportunity to purchase a home with just a 5% deposit.
Under the terms of the scheme, the Government will guarantee a portion of the mortgage over 80% (so, with a 95% mortgage, the remaining 15%). This means the Government will partially compensate the lender if a homeowner fails to pay their mortgage.
The scheme will initially run from April 2021 to 31 December 2022, though this will be reviewed before the end date. The Scheme is subject to Terms and Conditions.
Who is eligible to apply?
The Mortgage Guarantee Scheme is open to first-time buyers and all home movers across the UK.
The property you are purchasing must be for residential purposes only. (Second homes and buy-to-let properties are not permitted).
The scheme covers both new-build and existing properties priced up to £600,000.
You'll need to apply for a repayment (not interest-only) mortgage and pass standard affordability checks, including a loan-to-income test and a credit score assessment.
The mortgage you're applying for will need to be between 91% and 95% of the value of the property you're buying.
The same affordability checks will apply as other mortgage offers. Homebuyers must be able to prove that they can comfortably afford the monthly repayments.
How much deposit will I need with the mortgage guarantee scheme?
A 95% mortgage is one that covers 95% of a property's sale price, so you will still need to find 5% of this price – i.e. your mortgage deposit.
Which lenders offer mortgages under the scheme?
Major banks including Barclays, HSBC, Lloyds Bank, NatWest and Santander have committed to launching 95% deals. Under the terms of the scheme, participating lenders need to offer a five-year fixed-rate mortgage as part of their range. The government says this will give borrowers the security of predictable repayments for a longer period.
Why is the government launching this scheme?
Since the start of the Covid-19 pandemic in March 2020, the number of low-deposit mortgages plummeted. In just under a year, the number of 95% mortgages available to first-time buyers fell from 391 to just 3*, as lenders shied away from riskier loans leaving first time buyers with very little choice.
The Government's new scheme aims to give lenders the confidence to offer 95% mortgages again by taking on some of the risks involved with doing so.
So it's great news for first time buyers and home movers to get you moving.
If you'd like to speak to one of our Mortgage Advisors about the scheme, they'll be happy to help.
Call your local Rook Matthews Sayer branch to book an appointment or email; mortgages@rmsestateagents.co.uk
Now the question is what will you buy?
Search all our fabulous properties here www.rookmatthewssayer.co.uk/for-sale
*Source- https://www.which.co.uk/money/mortgages-and-property/mortgages/getting-a-mortgage/95-mortgage-guarantee-scheme-awg6h3y9rcw3
Mortgage scheme correct at time of publishing 10.05.2021, subject to change and lender terms and conditions apply. Participating lenders only
A BROKER FEE MAY BE PAYABLE UPON MORTGAGE APPLICATION AS WELL AS AN ADMINISTRATION FEE. THE TOTAL FEE PAYABLE WILL DEPEND ON YOUR CIRCUMSTANCES. YOUR MORTGAGE CONSULTANT WILL EXPLAIN ANY FEES APPLICABLE IN YOUR INITIAL APPOINTMENT.
YOUR HOME OR PROPERTY MAY BE REPOSSESSED IF YOU DO NOT KEEP UP REPAYMENTS ON YOUR MORTGAGE.
YOU MAY HAVE TO PAY AN EARLY REPAYMENT CHARGE TO YOUR EXISTING LENDER IF YOU RE-MORTGAGE.
MS/RMS/5296/04.21