World Housing Day Wednesday 18th November 2020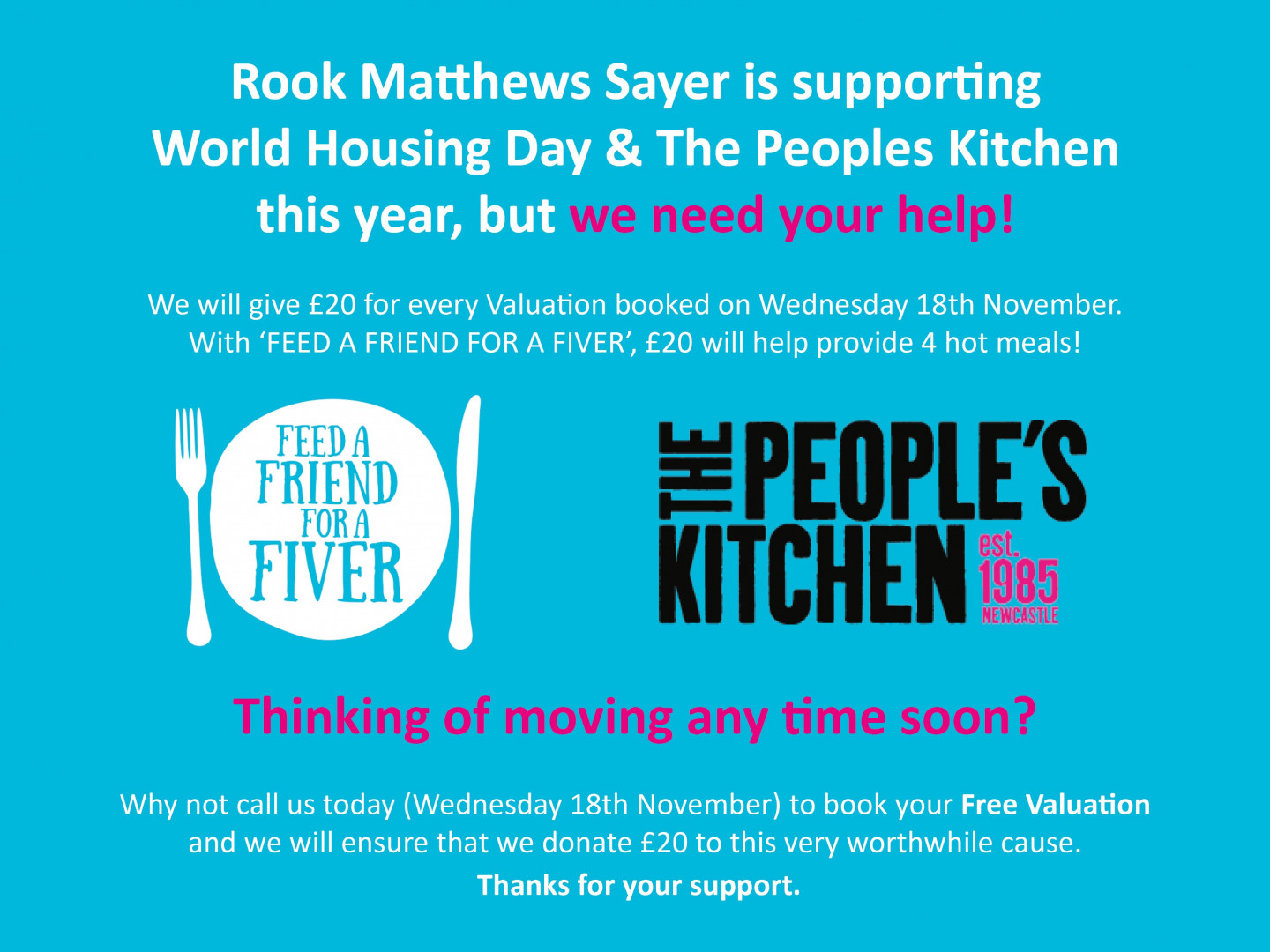 RMS want to support The Peoples Kitchen this year more than ever. We will donate £20 for EVERY Valuation booked on Wednesday 18th November.
£20 will help provide 4 hot meals and we want to provide as many as possible during these difficult times.
The Peoples Kitchen helps any rough sleeper, homeless person, or those at risk of becoming homeless, as well as disadvantaged people who cannot make ends meet, all without judgement. They are now supporting a lot of new people who have found themselves in a very difficult financial position since Covid-19 which includes many regular working class people who have had their lives turned upside down who never thought they would have to rely on these services, some of those in homes are having to choose between food and warmth.
Due to the pandemic this year the charity faces a 'significant demand' which grows day by day.  Which is why we at RMS are going to try and help as much as possible.
Thinking of moving any time soon?  Why not call us today (Wednesday 18th November) to book your Valuation and we will donate £20 to the Peoples Kitchen.
Tel: 0191 286 9231
Email: info@rmsestateagents.co.uk
Thanks for your support.